Plus Big Daddy Weave goes platinum and Rend Collective releases Good News Deluxe Edition…
When the weather turns frigid this winter, how would you like to escape on a cruise with MercyMe? Well, some lucky fans are gonna get to do just that as the group's just announced they'll be setting out on their fourth cruise in January called MercyMe at Sea. They'll be bringing Ryan Stevenson and other artists along with them as they travel throughout the Carribean. Details can be found here.
MercyMe at Sea 2019 will be one of our favorite events of the ENTIRE YEAR! Be sure to watch the video below and see why you should join us for this incredible experience! Go to mercymeatsea.com for more information and to book your cabin. #MercyMe #Cruise

Posted by MercyMe Music on Thursday, August 23, 2018
---
At an event in Nashville, Big Daddy Weave was able to celebrate a big accomplishment, presented with plaques confirming that their song, "Redeemed," had gone platinum, after one million sales. At the same event, the guys were also honored for their 13-year relationship with World Vision, the child sponsorship organization and a partnership that the band says is at the heart of what they do.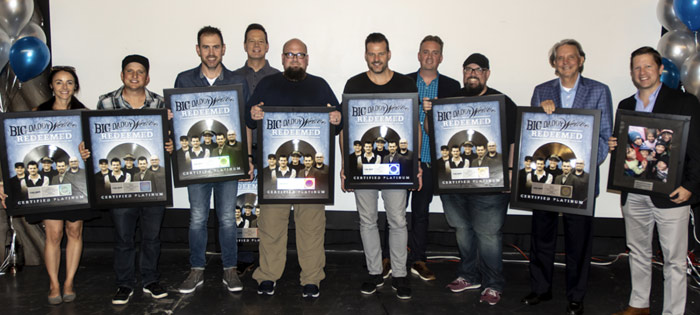 ---
Rend Collective has officially released the deluxe edition of their album, Good News, featuring hits like "Count Every Blessing" plus live and alternate recordings of other songs from the album. You can find it anywhere you buy or stream music.
---