Plus Jason Gray needs dates for Christmas, and Leeland takes Invisible on the road…
The line-up for next year's Rock and Worship Roadshow has been announced and it's definitely worth getting excited about. Steven Curtis Chapman and Francesca Battistelli will be headlining along with Rend Collective, worship from Passion and many others. The tour doesn't kick off until late February, but all the dates have already been posted: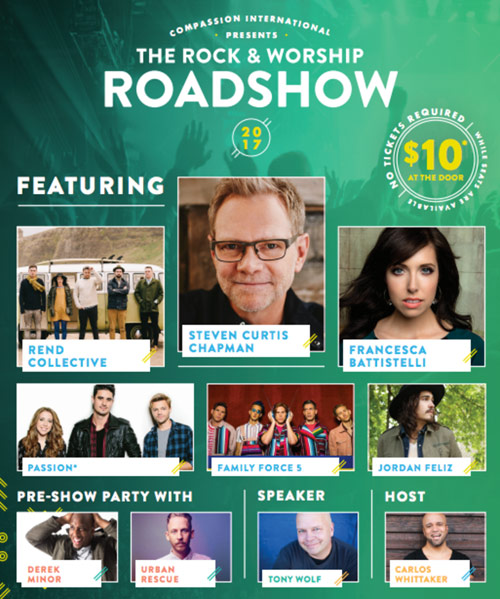 Jason Gray wants to know if you'd like to spend Christmas with him. He's currently booking dates for his Christmas tour and is looking for churches and other venues that might like to host the show. Details and contact information can be found on his Facebook page.
Leeland is taking their songs from the new album Invisible on the road and will be playing several churches over the next month. They've been regularly adding dates to their schedule too so make sure you're following them on Facebook to find out if they'll be playing near you soon.